LONDON, Ontario, July 28, 2023 (GLOBE NEWSWIRE) — Justice for Migrant Workers (J4MW), current/former migrant farm workers and community allies are organizing a community meal and rally this Sunday July 30th, 2023. The community is coming together to celebrate the settlement of a human rights application by 54 migrant farm workers against the Solicitor General of Ontario and the Ontario Provincial Police. The case focused on the racist actions of the OPP during a DNA sweep that was undertaken in October 2013.
The community meal will take place at Victoria Park starting at 12:30pm and ending at 2:00pm. At 2:15pm migrant farm workers and their allies will rally and march from Victoria Park to local Member of Parliament Peter Fragiskatos, will then visit the Workplace Safety and Insurance Board office, and will end at Covent Gardens to attend the Island Festival. J4MW's rally and march will end at 3:00pm. Route location to be disclosed later.
"While the community celebrates this historic victory, workers and allies will continue to organize, mobilize and demand changes to both provincial and federal laws and policies that treat migrant agricultural workers differently than other segments of society," says Taneeta Doma staff lawyer for the Migrant Farm Worker clinic and a member of Justicia for Migrant Workers.
For further information please contact
Taneeta Doma [email protected] 519-903-7376 (cell)
Chris Ramsaroop [email protected] 647-834-4932 (cell)
Shane Martinez [email protected] 647-717-8111 (cell)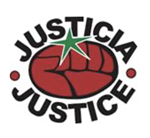 Originally published at https://www.einpresswire.com/article/646873880/community-celebrates-historic-migrant-farm-worker-victory-workers-to-gather-in-london-ontario-on-july-30th