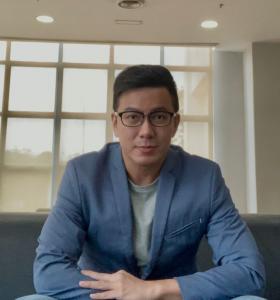 KT Cap Consulting Managing Partner Kenny Thing
Joint venture announcement from KT Cap Consulting and Mongolia based Clean Solution LLC: KBP Consulting LLC
SINGAPORE, June 16, 2023/EINPresswire.com/ — Singapore based KT Cap Consulting has established a joint venture with Mongolia based Clean Solution LLC have established a joint venture focusing on cyber risk, health tech, insurtech and sustainable finance.
In early 2023, KT Cap Consulting has signed a MOU with Clean Solution LLC which aims to strengthen cooperation and collaboration in the field of green, sustainable finance as well as fintech, cyber insurance & healthtech.
"By combining KT Cap Consulting's expertise in cyber risk management and operation with Clean Solution's extensive knowledge in sustainable finance and human resources in Mongolia, as well as its business relationships in Mongolia, the JV will meet the demand for Mongolia's needs for risk management solution in its thriving digital economy" according to Kenny Thing, Founder and Managing Partner for KT Cap Consulting.
KT Cap Consulting is a leading boutique management consultancy headquartered in Singapore with operations in Malaysia, and invests in technology start-ups mainly in finance/healthcare and human resources that add value to its portfolio of clients in SEA.
"This is a big step that marks the beginning of our long and fruitful cooperation. The joint venture is working to introduce innovative know-how to the Mongolian growing fintech market through the above-mentioned products and services in the coming months" according to B.Bolor-Erdene, Founder of Clean Solution LLC and CEO of the new Joint Venture Company.
Clean Solution LLC in Mongolia, creates and supports a mutually supportive, co-developing and efficient business ecosystem for businesses. Currently, Clean Solution LLC is exploring to help local fintech, technology and sustainable development companies successfully enter and operate in the Southeast Asian/Central Asian market and adopt best practices and practices.
The goal of the joint venture is to promote digital risk management and creating an ecosystem to deal with emerging digital risk through cyber risk solutions and insurance to better respond to cybersecurity threats.
The two companies reached the decision to form a joint venture after study and discussion of opportunities for collaboration in the cyber risk, digital health and digital insurance opportunities.
About Clean Solution LLC
Clean Solution provides business and financial consulting services to local companies in many sectors. Since its establishment in 2015, it has been working to attract investments and financing for sustainable and green businesses and projects, advise businesses to successfully enter new markets, exchange and introduce international best practices and knowledge.
About KT Cap Consulting (KTCC)
KT Cap Consulting Pte Ltd (UEN: 202223838D) is a boutique management consultancy services company incorporated in Singapore since July 2022. Focusing on Insurance & Healthcare sector, it work with local entrepreneurs based in Singapore, Malaysia and Thailand leveraging on its excusive ecosystem to achieve business success. As a firm, KT Cap Consulting also invest into local startups in Singapore, Malaysia and Thailand with its proprietary monies.
You can find more information at www.ktcapitalco.com
Kenny Thing
KT Cap Consulting Pte Ltd
email us here


Originally published at https://www.einpresswire.com/article/639336465/kt-cap-consulting-and-clean-solution-llc-form-mongolian-consulting-joint-venture-kbp-consulting-llc