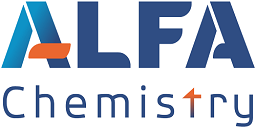 Alfa Chemistry-Reliable Supplier of various chemicals
Alfa Chemistry, a leading supplier of chemicals and materials, recently unveiled 20 of its best-selling graphene products.
RONKONKOMA, NEW YORK, UNITED STATES, July 19, 2023/EINPresswire.com/ — Graphene, a unique material known for its extraordinary properties and wide range of applications, has sparked a global research frenzy. Alfa Chemistry, a leading supplier of chemicals and materials, recently unveiled 20 of its best-selling graphene products. With more in-depth research on this revolutionary substance, more applications can be discovered by both researchers and industry.
Aiming to meet the growing demand for graphene-based materials, Alfa Chemistry has already developed an extensive portfolio of high-quality products, ranging from CVD graphene, graphene series to graphene-like materials, carbon nanomaterials, quantum dots, upconverting nanoparticles, and more. All of these products are well-received among its customers worldwide.
"With a hope to enable customers to make informed decisions, our management decided to highlight our best-selling items, easing the search-and-buy efforts for researchers and wishing them to push the boundaries of scientific exploration," said the Marketing Chief of Alfa Chemistry.
One of the standout products in Alfa Chemistry's collection is Graphite Nanopowder/Nanoparticles (CAS 7782-42-5). This material has a very wide range of applications such as steel lubrication, anti-corrosion coatings, powder metallurgy, dry cells, rubber, glass fiber reinforced plastics, lubricating coatings and aerospace industry. Graphite nanopowder/nanoparticles supplied by Alfa Chemistry with the purity of 99.9% (metal base) are in the form of black powder.
Another highly sought-after product is Multi-Wall Carbon Nanotube (MWNT). Consisting of multiple rolled layers (concentric tubes) of graphene, MWNTs can be widely applied in the development of many materials, such electrically conductive polymers, battery cathodes, enhanced structural composites, water filtration membranes. Moreover, MWNTs have recently brought to the research of spray-coatable heater elements, thermal interface and other heat conduction materials as well as enhanced carbon fiber. Alfa Chemistry has different packaging sizes, namely, 10g, 25g, and 100g, in stock.
Alfa Chemistry's Conductive Graphene Inks are equally remarkable, providing customers with a versatile and easy-to-use solution for various applications. Whether used for sensors, transistors, capacitors or for spray coatings, printing circuits, and textile, the company's Conductive Graphene Inks stands out for its exceptional electronic conductivity and remarkable thermal conductivity.
In addition to these top three best-sellers, Alfa Chemistry also offers a range of other graphene products, each with its unique set of properties and applications. These include Industrial Grade MWCNTs Pellet Form, Graphene Nanoplatelets Water Dispersion, Graphene Dispersion in Water, Cd-based Core/Shell Quantum Dots with Streptavidin, Natural Kish Graphite, Single Layer Graphene, PEG-NH2 Modified CdSe/ZnS Quantum Dots, Carbon Nanoparticles Conductive Nano Carbon Black, Single-Walled Carbon Nanohorns, TiO2-Graphene Nanocomposite, Hexagonal Boron Nitride (h-BN) Powder, Graphene Transfer Tape, and many more, catering to different research requirements and industrial demands.
Notably, Alfa Chemistry ensures that all of its graphene products meet rigorous quality standards. By adopting advanced production techniques and stringent quality control procedures, the company guarantees that their materials exhibit outstanding purity, consistency, and reliability. This commitment to excellence has positioned Alfa Chemistry as a trusted supplier in the graphene market.
Please visit the website https://graphene.alfa-chemistry.com/products/best-selling-products.html to learn more.
About Alfa Chemistry

As the demand for graphene-based products continues to rise, Alfa Chemistry stands at the forefront of innovation, consistently expanding their product line to meet the evolving needs of researchers and industries worldwide. With a reputation for outstanding quality, broad selection, and unparalleled customer service, the company has solidified its position as a key player in the graphene market.
Tylor Keller
Alfa Chemistry
+1 516-734-6573
[email protected]
Visit us on social media:
Facebook
Twitter
LinkedIn
YouTube


Originally published at https://www.einpresswire.com/article/644892430/alfa-chemistry-20-best-selling-graphene-products-for-scientific-research-announced