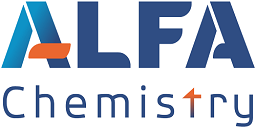 Alfa Chemistry-Reliable Supplier of various chemicals
The US-based chemical supplier Alfa Chemistry has recently made available to the public more than 30 of its most popular chemical products.
RONKONKOMA, NEW YORK, UNITED STATES, July 24, 2023/EINPresswire.com/ — Alfa Chemistry, one of the world's leading suppliers of chemicals for research and industry, has recently made available to the public more than 30 of its most popular chemical products. These products are designed to meet the needs of the scientific community and provide them with the necessary tools to advance their research and development efforts.
"These 30+ hot products fall into nine categories, each of which has a detailed introductory page on our website. Material Safety Data Sheets and Certificates of Analysis (COAs) are available for almost all of these chemicals and can be downloaded immediately," said Alfa Chemistry's Marketing Director. "With this move, we hope to provide a closer look at some of these groundbreaking products and their potential applications, as well as help customers with their searches."
One of the highlights of Alfa Chemistry's new offerings is D-pantethine (CAS 16816-67-4), a derivative of pantothenic acid. D-pantethine has shown promising results in the treatment of cardiovascular disease and has been shown to have excellent anti-inflammatory properties. As cardiovascular disease is a global concern, this product has the potential to revolutionize the treatment options available to patients suffering from these conditions.
Another key product on this list is methoxytriethyleneoxypropyltrimethoxysilane (CAS 132388-45-5). This organic compound is an important intermediate in the synthesis of various materials. Its applications span several industries, including adhesives, coatings and sealants. The introduction of this compound will undoubtedly enhance the capabilities of researchers and scientists working to develop innovative materials.
In response to the ongoing COVID-19 pandemic, Alfa Chemistry has also launched a dedicated section on its website focusing on products relevant to the fight against the virus, including raw materials for the production of sanitizers. Meanwhile, the company also offers a range of intermediates for the production of APIs specifically designed for the flu treatment. These products are critical to the development of antiviral drugs and play a vital role in combating the spread of the virus.
Alfa Chemistry's commitment to providing cutting-edge solutions extends to offering products such as the Theic and Carbomer series. THEIC is mainly used as an important raw material for the production of wire enamels and also serves as a PVC heat stabilizer. It's also actively involved in the production of various polyurethane plastics, water-based baking varnish, unsaturated polyester resins, pesticides, dyes and pharmaceutical intermediates. On the other hand, carbomer products are widely used in the formulation of gels, creams and lotions, making them indispensable to the personal care industry.
To ensure the accessibility of its products, Alfa Chemistry provides detailed information and literature for these hot products on its website. For example, a case study of Ad 198 (CAS 98983-21-2) is described in a PDF flyer highlighting the compound's features, synthesis methods, applications, and properties. This information is intended to provide researchers and scientists with the tools they need to make informed decisions and optimize their experiments.
Please visit https://www.alfa-chemistry.com/hot-products.html to learn more about Alfa Chemistry's offerings.
About

Alfa Chemistry is devoted to delivering excellent customer service and top-tier products as it incessantly grows as a business. Offering a wide range of chemical types, the company's product portfolio includes an extensive array of options such as fluorinated building blocks, insect pheromone, ionic liquids, lipid compounds, material & chemicals, metal organics, nanomaterials, optoelectronic materials, organic building blocks, peg linker, plant extract, porphyrins and phthalocyanines, precious metal catalyst, single crystals, steroidal compounds, and a variety of others. This diverse selection ensures that customers have access to an extensive range of choices to meet their requirements. With a commitment to providing comprehensive information and high-quality products, the company always remains at the forefront of the scientific community's needs.
Tylor Keller
Alfa Chemistry
+1 516-734-6573
[email protected]
Visit us on social media:
Facebook
Twitter
LinkedIn
YouTube


Originally published at https://www.einpresswire.com/article/646011261/fueling-scientific-advancements-alfa-chemistry-newly-releases-30-hot-chemical-products-for-researchers