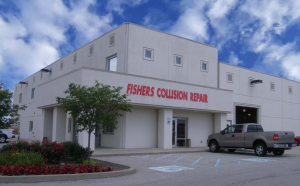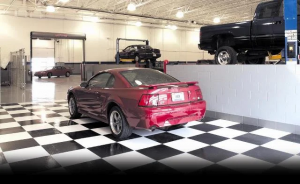 The Don Hinds Ford Body Shop is capable if fixing up that chipped paint job, dents scratches and any other minor cosmetic repairs.
With the right service shop drivers can restore their vehicle back to excellent condition.
Drivers who have ever been in an accident need to know how to handle the repairs, their rights, and what collision centers do.
INDIANAPOLIS , INDIANA, UNITED STATES, June 15, 2023/EINPresswire.com/ — Getting into an accident is never an easy situation to deal with, but what can be even more stressful is figuring out where to take the vehicle for repairs. There are many different shops, and drivers want to make sure their vehicle is repaired to the original condition before it was damaged. Don Hinds Ford, Inc. wants drivers to be aware of their rights and what insurance companies will try to persuade them to do when taking their vehicle into a collision center for repairs.
The Difference Between Body Shops and Collision Centers
Before delving into the subject of how to deal with vehicle repairs after an accident, it is important to differentiate between a collision center and a body shop. Most times, they are one and the same. However, not all body shops are collision centers, and it is useful to know who does what with a vehicle.
Body shops typically do cosmetic repairs such as windshield repairs, paint jobs, dents, fender repairs, etc. These types of repairs generally do not affect the vehicle's ability to run properly. While a body shop can do cosmetic repairs due to an accident, they do not solely focus on these services. A body shop can also change the color of a vehicle to a custom color and paint touch-ups due to rust. A collision center deals with vehicles that have been in a collision. They get into the nitty-gritty of the vehicle and can make major repairs such as suspension, engine, transmission, and anything that could potentially total the vehicle.
A lot of times, drivers can find a body shop and collision center in the same place, such as Don Hinds Ford, Inc.'s Body Shop and Collision Center. However, as previously mentioned, a body shop somewhere else may not be considered a collision repair center and may only focus on cosmetic repairs.
Driver's Rights When Seeking Collision Repairs
When drivers have been in an accident, it is important to take their vehicle to a collision center. They will be able to evaluate the entire vehicle in question to see what all needs to be repaired, both cosmetically and performance-wise. This process will include a quote with everything that needs to be repaired and what type of parts are needed. This quote should be given to the insurance company that will be responsible for paying for the repairs.
That being said, insurance companies typically do not like to pay money. They may try to dispute the price or even persuade their clients to go with a lesser and cheaper body shop, parts, and services. Drivers should not fall for this. If drivers need repairs done to their vehicle due to a collision and the insurance company is responsible for the bill, drivers need to know a few things.
The first thing drivers need to be aware of is that they have the right to choose which collision center they take their vehicle to. No insurance company can force their paying clients to go elsewhere. Therefore, going to a certified collision center that has ASE-certified technicians, such as Don Hinds Ford, Inc., is highly recommended. This will give the best outcome for the best repairs to someone's vehicle.
The next thing drivers need to be aware of is that, much like the collision center, insurance companies will try to get drivers to choose aftermarket, remanufactured, or salvaged vehicle parts. This is unideal for several reasons, but the main reason is these types of parts may not give a vehicle the best performance. Aftermarket parts may not function or fit properly on a particular vehicle since they are made to fit a wide variety of vehicles. Remanufactured and salvaged parts are used parts, plain and simple. Drivers can and should choose original equipment manufacturer (OEM) parts for their vehicles. OEM parts will give a vehicle the best performance and will last longer than used and aftermarket parts.
Lastly, drivers need to know that they do not have to release their vehicles to the collision center until they are ready. Drivers should do their research on which collision center they want to take their vehicle to and should not allow the insurance company to put any amount of pressure on them to release their vehicle. Drivers should also ensure they get a full and complete list of repairs and repair parts to give to their insurance company.
Understanding the ins and outs of how insurance companies try to handle collisions and what drivers can do to get the best outcome will help make dealing with a collision all the more smoother.
Don Hinds Ford, Inc. is a Ford auto dealership that has been serving the community since 1955. As a prominent dealership in the area, it continues to provide excellent quality vehicles, auto services, and auto parts to the greater Indianapolis communities. Don Hinds Ford, Inc. has an exceptional Collision Center and Body Shop equipped with ASE-certified technicians and OEM parts for both Ford and non-Ford vehicles. For more information, contact the dealership at 888-271-8403 or by email at [email protected].
John Colglazier
Don Hinds Ford, Inc.
+1 888-271-8403
email us here
Visit us on social media:
Facebook
Twitter
Winter Is Coming!


Originally published at https://www.einpresswire.com/article/638382832/don-hinds-ford-inc-has-information-about-collisions-repairs-every-driver-should-know