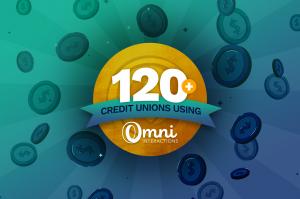 Omni Interactions, leading provider of GigCX, continues to revolutionize customer experience for leading fintech and financial services companies
The ability to source highly skilled talent globally is one of the major benefits of the gig customer experience model."
— Courtney, Co-CEO of Omni Interactions
DENVER, COLORADO, UNITED STATES, June 20, 2023/EINPresswire.com/ — Omni Interactions, winner of 2023 Outsource Partner of the Year, sponsored a recent GigCX survey with leading customer experience analysts at Frost & Sullivan to understand the growth of gig workers in the customer contact industry. The survey concluded that 70% of businesses currently use gig workers for customer experience functions and by 2025, 90% of companies will be using gig workers. Fintech has been an early adopter of gig-based customer support and the financial services sector is expected to fuel this growth in the coming years.
Karen, Co-CEO of Omni Interactions, explains: "Gig customer experience is perfect for financial services and fintech companies. Our solutions are secure and reliable, while also reducing operational costs. By leveraging our gig customer experience solutions, financial services organizations can increase their operational flexibility and provide more engaging customer service experiences."
"Omni Interactions currently provides outsourced customer care services to some of the largest fintech and financial services companies in the world," said Courtney, Co-CEO of Omni Interactions. "For our large tax fintech client, 44% of the gig workers we sourced had previous tax customer support experience. Similarly, for a large financial services provider 55% of the gig workers had experience doing customer support for banking and financial services companies. The ability to source highly skilled talent globally is one of the major benefits behind the gig customer experience model."
Why GigCX for Financial Services:
– Secure Remote Workers: Remote and GigCX can be just as secure as physical contact centers, delivering controlled and scalable bring-your-own-device (BYOD) environments.
– Access to Financial Services Experts: GigCX provides global access to talent in which you can access gig workers with years of experience in the financial services industry.
– Reducing Operating Expenses: GigCX is 25-55% more cost-effective than in-house or traditional business process outsourcing (BPO) options because of precision staffing, highly-quality workers, reduction in office space, and other costs associated with a physical location.
– Flexibility: The financial services sector often experiences call increases with tax season or other seasonal occurrences. Growth and intraday or intraweek call volume add another layer of complexity requiring flexible partners to handle the call volume overflow. GigCX offers a flexible on-demand workforce that can be instantly scaled up and down to meet client needs.
About Omni Interactions
Winner of Outsource Provider of the Year, Pandemic Tech Innovation of the Year, and finalist for CCW BPO of the Year and CCW Workforce Innovation of the Year, Omni Interactions is the fastest-growing BPO in the US ranking #341 on the Inc. 5000. Its winning strategy is comprised of a unique business model utilizing remote brand ambassadors and AI-powered cloud-based technology to provide on-demand, scalable, omnichannel customer experience at a 25%+ lower cost. Frost & Sullivan analyst, Michael DeSalles stated "Omni Interactions solves many of today's current CX challenges with an innovative business model that combines automation with people-based support."
Shelby Bozekowski
Omni Interactions
+1 720-209-2818
email us here
Visit us on social media:
Facebook
Twitter
LinkedIn


Originally published at https://www.einpresswire.com/article/639946858/financial-services-organizations-are-turning-to-gig-customer-experience-to-increase-flexibility-and-efficiency