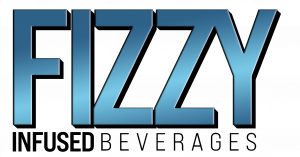 Ushering in Economic Opportunities in New York's Booming Cannabis Industry Adding 5,000 locations
This is the beginning of Adult Functional Beverages as an official beverage category, now in mainstream distribution"
— Joseph Ilardi, CRO
NEW YORK, NEW YORK, UNITED STATES, June 20, 2023/EINPresswire.com/ — Journey Hemp Co. (journeyhemp.com) creators of FIZZY Infused Beverages, an industry leader in the Hemp-derived THC beverage market, and Flair Beverages Corp's new hemp division, have joined forces in an exclusive distribution agreement set to add significant growth to the New York economy. Flair Beverages New York, NY's largest independent distributor, covers the five boroughs of NY including Bronx, Brooklyn, Manhattan, Queens, Staten Island, and Lower Westchester. This collaboration holds the promise of creating new jobs, generating substantial tax revenue, and combating the black market while providing consumers with legal and safe Hemp-derived THC beverages.
The recent legalization of cannabis in New York has opened up a plethora of opportunities for economic growth and innovation. Journey Hemp Co, recognizing the immense potential in the state, has strategically aligned itself with Flair Beverages Corp, a powerhouse in the distribution industry. This agreement not only signifies the rising tide of the cannabis market but also offers a range of significant benefits for New York's economy.
As FIZZY Infused Beverages become available in over 5,000 locations serviced by this agreement, the demand for production, distribution, sales, and marketing professionals is expected to soar.
This agreement also presents an effective strategy to mitigate the black market for cannabis products with a focus on consumer safety and quality goods. By providing legal and safe alternatives, Journey Hemp Co aims to lure consumers away from illicit sources and towards authorized retailers. This shift will not only protect consumers from potentially harmful substances but also ensure that tax revenues are properly collected, benefiting the state as a whole.
Investors keen on the cannabis industry will find promising signs in this groundbreaking collaboration, serving as an indicator that the cannabis market is back on the rise. With major players demonstrating their confidence in the industry's potential, investors can gain optimism about the future prospects of Hemp-derived THC products and the associated financial opportunities.
Moreover, the agreement offers several other key benefits. Journey Hemp Co's expertise in crafting premium Hemp-derived THC beverages combined with this extensive distribution network ensures that consumers throughout New York will have easy access to FIZZY products. From on-premise establishments to retail outlets, consumers can enjoy an enhanced sensory experience and precisely dosed beverages at their convenience.
"We are thrilled to work with Flair Beverages Corp and expand our reach into these key markets," said Steven Bryant, CEO of Strategic Acquisitions Intl, Inc., parent company of Journey Hemp Co. / FIZZY Infused Beverages / Clean Green Extractions. "Their extensive distribution network and expertise in the region make them the ideal distributor to introduce our award winning line of THC infused beverages to a New York audience." New York is projected to become the nation's second-largest legal cannabis market after California with an estimated $4.2 billion market within five years, according to Forbes. "We believe this collaboration will eventually lead to hundreds of pallets per month being sold in and around the 5 boroughs of New York, NY. This would amount to business totaling $1 million plus per month in gross sales for our company!"
About Journey Hemp Co & FIZZY Infused Beverages:
Journey Hemp Co, a Clean Green Extractions company (CGE), is poised to revolutionize the beverage industry by introducing an entirely new category: "Adult Functional Beverages" coined by The Beverage Trade Network. CGE developed a proprietary nano-encapsulation technology that makes the active THC tasteless, colorless, and rapid onset of effects by using the insulin pathway to create a rush of euphoria similar to alcohol. This groundbreaking category combines the euphoric effects of hemp-infused beverages with the functional benefits of natural ingredients, appealing to health-conscious consumers seeking alternatives to traditional alcoholic beverages. By tapping into this emerging market, FIZZY Infused Beverages has the potential to not only meet but exceed the demand for alcohol, reshaping the industry landscape.
For Investor Relations Contact:
Joshua Johnson, Chief Development Officer
Clean Green Extractions / Journey Hemp Co / FIZZY Infused Beverages
Address: 1205 Sarah Ave, Suite 171, Longwood, FL 32750
[email protected]
For Wholesale or Media Contact:
Joseph Ilardi, Chief Revenue Officer
Clean Green Extractions / Journey Hemp Co / FIZZY Infused Beverages
Address: 1205 Sarah Ave, Suite 171, Longwood, FL 32750
[email protected]
Joseph Ilardi
FIZZY Infused Beverages
+1 561-660-3909
[email protected]
Visit us on social media:
Facebook
Instagram
Other


Originally published at https://www.einpresswire.com/article/639834401/fizzy-infused-beverages-a-brand-of-journey-hemp-co-and-flair-beverages-corp-forge-strategic-distribution-agreement