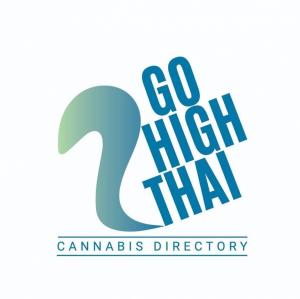 Go High Thai launches a revolutionary cannabis dispensary directory in Thailand, featuring details on legal dispensaries and promoting informed choices.
BANGKOK, THAILAND, November 19, 2023 /EINPresswire.com/ — Go High Thai, a leading cannabis dispensary website in Thailand, has announced the launch of a revolutionary dispensary directory in Thailand. This directory provides a comprehensive and up-to-date list of all legal cannabis dispensaries in the country, making it easier for consumers to access high-quality products and services.
The cannabis dispensary directory features detailed information about each dispensary, including its location, operating hours, product offerings, and customer reviews. This will help consumers make informed decisions and promote transparency and accountability within the cannabis industry in Thailand. Additionally, the directory also includes a section for new cannabis dispensaries to get listed providing a convenient way to get featured in the directory.
According to the Go High Thai website, the launch of this directory is a significant step towards normalizing the use of cannabis in Thailand. With the recent legalization of medical cannabis in the country, there has been a growing demand for safe and reliable access to cannabis products. The directory aims to bridge this gap and promote responsible cannabis consumption in Thailand.
"We are thrilled to launch this revolutionary cannabis dispensary directory, which will serve as a one-stop-shop for all cannabis-related information in Thailand. Our goal is to provide a platform that promotes transparency and accountability within the industry, while also ensuring that consumers have access to safe and high-quality products," said Enrico Bratta, owner of Go High Thai.
The cannabis dispensary directory is live and can be accessed through the official Go High Thai website. With this new resource, consumers can easily find legal and reputable dispensaries in Thailand, contributing to the growth and development of the cannabis industry in the country. Go High Thai hopes this directory will also serve as a model for other countries seeking to legalize cannabis.
For more information, please visit the https://gohighthai.com/ website or follow them on social media for updates and announcements.
Enrio Bratta
Go High Thai
+66 94 464 8322
[email protected]
Visit us on social media:
Facebook
Instagram


Originally published at https://www.einpresswire.com/article/669532722/go-high-thai-launches-revolutionary-cannabis-dispensary-directory-in-thailand