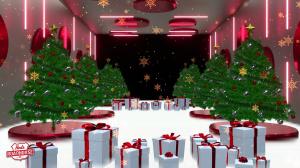 Discover how to plan the perfect Christmas party at Reds Roadhouse, the premier party venue in Kennedale.
KENNEDALE, TEXAS, UNITED STATES, June 15, 2023/EINPresswire.com/ — With the holiday season quickly approaching, many people are starting to think about planning their Christmas parties. Reds Roadhouse, a popular party venue in Kennedale, is the ideal location for anyone looking to host a memorable and festive celebration.
When it comes to planning a Christmas party, there are a few key elements that can make all the difference in creating a truly special event. From choosing the right venue to picking out decorations and creating a menu, there are a lot of details to consider.
Reds Roadhouse understands the importance of creating a festive and welcoming atmosphere for guests. The spacious and versatile event space can accommodate parties of all sizes, whether you're hosting an intimate gathering with close friends and family or a large-scale corporate event.
One of the first things to consider when planning a Christmas party is the guest list. How many people will be attending? Will the party be for adults only, or will there be children in attendance? These are important factors to keep in mind when selecting a venue, as you'll want to ensure that the space is comfortable and accommodating for everyone.
Reds Roadhouse event space can be customized to fit specific needs and preferences. Whether you're looking for a cozy and intimate setting or a spacious and lively atmosphere.
Another crucial aspect of planning a successful Christmas party is the menu. Food and drinks are a central part of any celebration, and choosing the right options can help set the tone for the entire event. Reds Roadhouse offers a variety of catering options to suit client's needs, from classic holiday fare to more unique and creative selections.
The team of experienced chefs and catering professionals can work with clients to create a menu that perfectly complements the party theme and satisfies the tastes and preferences of guests. From appetizers and entrees to desserts and beverages, Reds Roadhouse can help plan every aspect of the client's party's culinary offerings.
Decorations are also an important part of creating a festive and welcoming atmosphere for a client's Christmas party. Whether you prefer classic holiday decor or something more modern and trendy, Reds Roadhouse can help bring your vision to life.
The event space can be customized with a range of lighting, decor, and special touches to create a truly magical holiday experience. From elegant centerpieces and table settings to festive lighting and holiday-themed decor.
Ultimately, the key to planning a successful Christmas party is to start early and take the time to plan every detail. With the help of Reds Roadhouse, you can create a truly memorable and magical holiday celebration that guests will cherish for years to come. For more information about planning your Christmas party at Reds Roadhouse, please visit their website or contact them directly.
Reds Roadhouse
1170 Kennedale Pkwy Unit B, Kennedale, TX 76060
(817) 483-5200
https://redsroadhouse.com/
https://redsroadhouse.com/party-rooms/
Reds Roadhouse
Reds Roadhouse
+1 817-483-5200
email us here
Visit us on social media:
Facebook
Twitter
Other
How To Plan a Christmas Party Venue – Reds Roadhouse


Originally published at https://www.einpresswire.com/article/639742201/how-to-plan-a-christmas-party-venue