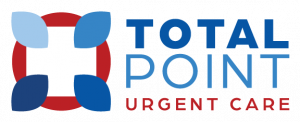 KILGORE, TEXAS, USA, July 20, 2023/EINPresswire.com/ — Total Point Healthcare is proud to announce the launch of its innovative Urgent Care membership program, Total Point Wellness Membership. This membership gives patients access to unlimited urgent care visits without co-pays, co-insurance, deductibles, or facility fees for covered services. This innovative membership aims to offer individuals and families a hassle-free and cost-effective solution to their urgent medical needs.
Total Point Wellness Membership redefines the way people access urgent care services, offering unparalleled benefits at an incredibly affordable price. For just $59 per month, members gain unrestricted access to urgent care facilities, giving them peace of mind knowing that quality healthcare is always within reach. And to support family health, additional family members can join for only $50 extra per month.
Benefits of Total Point Wellness Membership Include:
1. Unlimited Urgent Care Visits: Members and their families can visit any participating Total Point Urgent Care location as often as needed without worrying about additional costs.
2. No Co-Pays, Co-Insurance, or Deductibles: Say Goodbye to complicated medical billing and unexpected expenses. Total Point Wellness Membership eliminates co-pays, co-insurance, and deductibles for covered services, making urgent care truly affordable.
3. Facility Fee Waiver: Members enjoy exclusive access to Total Point Urgent Care facilities without the burden of facility fees, further enhancing the cost-effective nature of this membership.
4. Comprehensive Covered Services: Total Point Wellness Membership covers a wide range of urgent care services, including but not limited to minor injuries, illnesses, vaccinations, discounted diagnostic testing, and more.
Cory Countryman, Chief Executive Officer, reaffirmed Total Point Urgent Care's dedication, stating, "At the heart of our practice is accessible, high-quality healthcare. Total Point Wellness Membership expands upon this mission, ensuring that individuals and families can receive urgent care services without financial obstacles."
Enrollment for Total Point Wellness Membership is open to everyone, regardless of insurance status. Individuals can sign up easily online or at any participating Total Point Urgent Care location.
For more information or to schedule an appointment, please visit www.totalpointcare.com, contact Total Point Urgent Care at (903) 483-3336, or visit the facility at 2826 S Henderson Boulevard, Kilgore, Texas 75662
About Total Point Urgent Care:

Total Point Urgent Care is a leading urgent care provider with multiple locations dedicated to delivering exceptional medical services to communities. With a team of highly trained healthcare professionals and state-of-the-art facilities, Total Point Urgent Care ensures that patients receive top-notch medical attention promptly and efficiently.
Shahmir Abbasi
Total Point Healthcare
email us here
Visit us on social media:
Facebook
LinkedIn
Originally published at https://www.einpresswire.com/article/645469625/new-total-point-wellness-membership-the-journey-to-an-unlimited-visit-urgent-care