Big Balloon Build fashion show featuring imaginative and gravity-defying balloon costumes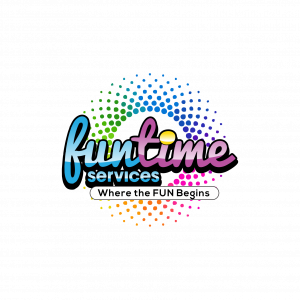 Funtime Services Event Rentals, a single source solution for all party planning needs
Colorado Charity Event Thrills Attendees with 140,000 Balloon Exhibit and Memorable Balloon Fashion Show
As a balloon artist, I am inspired by my fellow artists and the impact we're having on such deserving charities."
— Stacie Chase
NAPERVILLE, IL, USA, August 1, 2023/EINPresswire.com/ — Earthlings from the Greeley, Colorado area were recently treated to a once-in-a-lifetime experience, and thankfully, no alien abductions were reported.
Imagine a wonderland of all colors of a rainbow made entirely of over 140,000 balloons. The out-of-this-world, Big Balloon Build event featured 75 balloon artists from across the globe. These artists brought their balloon A-game and their giving hearts, as all proceeds benefited Life Stories Child & Family Advocacy. This charity gives a voice to abused or neglected children. To date, Big Balloon Build has raised more than $500,000 via this multinational effort to build goodwill through fantastical balloon art.
The event took 3,000 hours to turn, twist, imagine, and display balloons of all colors, shapes, and sizes into spaceships, aliens, dinosaurs, and more. The combination of the artists' hard work and talent resulted in an amazing out-of-this-world display that delighted thousands of attendees.
Stacie Chase, owner of Funtime Services Event Rentals, taking part in her 3rd balloon-building event, shared, "I was blown away by the creativity, the camaraderie, and the overwhelmingly positive reaction from the public to this unique event. As a balloon artist, I am inspired by my fellow artists and the impact we're having on such deserving charities."
Chase donated her time and talents as an accomplished balloon artist to embrace this mission, bringing joy and support to local families and children. Chase was selected from over 1000 applicants to participate in the Big Balloon Build Colorado.
The Big Balloon Build even captured the attention of local dignitaries. Greeley Police Chief Adam Turk, Melanie Woolman president of the United Way, and Rhonda Solis, Colorado State Board of Education Member for the 8th Congressional District, all took part in a memorable fashion show modeling gravity-defying balloon outfits that thrilled the attendees.
PremiereConwin, the country's leading manufacturer of high-quality balloon inflators, donated all equipment, and Gemar, a leading manufacturer of 100% bio-based rubber balloons, donated all 140,000+ biodegradable balloons for the Big Balloon Build Colorado. (The company even traveled thousands of miles from Italy to experience the event.)
Once back in her native Chicagoland, The Big Balloon Build inspired Chase to show her balloon prowess and add more balloon-inspired installations to Funtime Services' Event Rentals capabilities.
On Sunday, August 13th, from 12 to 5, Funtime Services debuts a "Pink Party." This Barbie-inspired event lets families walk the pink carpet, strike a pose in front of a balloon extravaganza, get a selfie, a Giphy, and as many photos as needed to proclaim one's "pinkness." The Pink Party fun continues with glitter tattoos, craft activities, balloon animals, and surprise guests. Even better, the first 100 registered guests receive free cotton candy and watermelon slush drinks.
To learn more about Funtime Services' creative balloon installations and other event capabilities, call 630-922-6100 or email Stacie Chase at [email protected]
ABOUT BIG BALLOON BUILD:

The Big Balloon Build is a non-profit organization that partners with charities to raise awareness and funds to help charities and children in need. Dedicated to creating magical and immersive balloon experiences, every Big Balloon Build is unique offering an amazing opportunity to make a difference through the joy of balloons.

https://www.bigballoonbuild.com
ABOUT FUNTIME SERVICES:

Funtime Services Event Rentals is a one-stop solution for party rental, entertainment, decorating, and party planning needs. Serving the Chicagoland area, Funtime Services, a full-service event company, has provided both human and material resources for over 10,0000 events and 20,0000 clients over the last 25 years. With over 100 years of combined party planning, decor, design, and installation experience, Funtime Services Event Rentals delivers a stress-free experience and an unforgettable experience for guests. Funtime Services goes beyond equipment rentals to deliver the ultimate party-planning resource.

https://www.partysaver.com
Stacie Chase
Funtime Services
+1 630-922-6100
[email protected]
Visit us on social media:
Facebook
LinkedIn
The 2023 Big Balloon Build Colorado Behind the Scenes
Originally published at https://www.einpresswire.com/article/647430134/outer-space-themed-big-balloon-build-goes-where-no-balloon-event-has-gone-before