/EIN News/ — FAIRFAX, Va., June 19, 2023 (GLOBE NEWSWIRE) — James Carroll, President & CEO of Crestline Hotels & Resorts, LLC ("Crestline") today announced the continued expansion of its executive management team with the appointment of Alexander (Alex) J. Belden as Vice President, Business Development. Mr. Belden brings more than a decade of hospitality and institutional investment and acquisition experience to his new position at Crestline.
"As one of the largest and most respected hospitality management companies, Crestline offers hotel owners and investors a proven track record in generating exceptional performance," said Mr. Carroll. "Alex's breadth of experience and relationships are a tremendous asset as Crestline continues its trajectory in strategically growing our portfolio. Alex will work in conjunction with Sam Woodworth, who also recently joined Crestline as a Vice President of Business Development," added Mr. Carroll.
Prior to joining Crestline, Mr. Belden served as Head of Institutional Growth at Avantstay, a vertically integrated short-term rental platform, where he led the company's Commercial, Development, Brokerage and PropCo verticals. He also previously held positions as Vice President of Acquisitions & Business Development at Davidson Hospitality Group, and Vice President of Acquisitions at AJ Capital Partners. Mr. Belden began his career working on the Investment teams at companies such as Xenia Hotels and Resorts, RLJ Lodging Trust, and Davidson Hospitality Group.
Mr. Belden earned a BBA from Georgia State University and an MBA from the University of Chicago, Booth School of Business.
Download image here: https://bit.ly/3Jc9Ifd
About Crestline Hotels & Resorts
Crestline Hotels & Resorts, LLC is one of the nation's largest independent hospitality management companies. Founded in 2000, the company presently manages 128 hotels, resorts, and conference centers with more than 18,000 rooms in 30 states and the District of Columbia. Crestline manages properties under such well-regarded brands as Marriott, Hilton, and Hyatt, as well as independent, private label hotels and conference centers throughout the United States. For more information, visit: www.crestlinehotels.com.
Important Notice:
The statements in this press release that are not historical facts may be forward-looking statements. These forward-looking statements involve risks and uncertainties that could cause the outcome to be materially different. In addition, words such as "anticipate," "believe," and "intend" indicate a forward-looking statement; however, not all forward-looking statements include these words.
Media Contact:
Gayle MacIntyre
Global Ink Communications
[email protected]
404.643.8222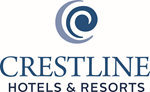 Originally published at https://www.einpresswire.com/article/640254502/alexander-j-belden-joins-crestline-s-executive-management-team-as-vice-president-of-business-development