/EIN News/ — NEW YORK, June 27, 2023 (GLOBE NEWSWIRE) — Questex's Fierce Pharma today announces the Fierce Clinical Summit will take place September 26-28 in Philadelphia. The Summit is Fierce Pharma's flagship event for the clinical research and trial management ecosystem. The event's theme, All Things Clinical in One Place, will deliver sessions on a broad range of clinical research topics for all cross-function teams. Register here.
"Following our successful 2022 event, we are excited to deliver attendees even more content for the Clinical Operation, Clinical Research & Development and Trial Management community. We listened to the needs of our community and we will deliver 'all things clinical in one place' to ensure that we offer a clinical event for all cross-function teams," said Jennifer Woods, Vice President & Market Leader, Life Sciences and Healthcare Events.
The Summit will feature three days of sessions and workshops on the following topics:
Study Start-Up & Protocol Design
Site Engagement & Patient Recruitment
Clinical Quality & GCP
Decentralized & Hybrid
Data Governance
Vendor Collaboration & Oversight
RBQM & Monitoring
Trends & Innovation
The Summit will offer three dedicated tracks and each track will feature a keynote presenter.
The Clinical Development and Operations Track will feature "Influencing Innovative Protocol Design" presented by Jill Kearney, MBA, Senior Director, Global Operations Head, ED Oncology, Janssen Research & Development
The Clinical Quality Track will feature "Setting the Bar for Inspection Readiness" presented by Colleen Maude, Senior Director, Clinical Quality Performance AstraZeneca
The Decentralized Clinical Trial Track will feature "Build a Business Case for DCT" presented by Madeline Geday, Senior Director, DCT Office/Patient Engagement & Clinical Strategy, Astellas
Presentations will be delivered by industry thought leaders including:
Stephanie Haley, Director, Clinical Quality Assurance, Astellas Pharma US
Grace Crawford, Executive Director, Clinical Quality & Compliance, AstraZeneca
Sheryl Crean, Senior Director Quality Assurance Strategic Advice GCP/GPV, AstraZeneca
Michael Walega, Head of Centralized Monitoring, Bristol-Myers Squibb
Lorne Cheeseman, Senior Director, Clinical Quality Assurance, Corcept Therapeutics
Craig Lipset, Advisor and Founder, Clinical Innovation Partners, and Co-Chair, Decentralized Trials & Research Alliance
Priya Chaturvedi, Ph.D., Vice President, Head of Global Clinical Quality, Eisai
Shafaat Ali Khan, Associate Director-Site Engagement-Clinical Development, Eli Lilly
Jennifer Henrick, Vice President, Clinical Operations, Homology Medicines
Dennis Salotti, Executive Director & Head, Clinical Outsourcing & Innovation, Jazz Pharmaceuticals
Leslie Shupenko, Associate Director Clinical Operations, Jazz Pharmaceuticals
Paul Houri, Vice President, Head of BioResearch Quality Assurance, Johnson & Johnson
Kelly Clark, Head of US Partnerships and Global Site Development, Merck
Jennifer Sheller, Head Monitoring Excellence, Trial Diversity, Site Development/Engagement, Merck
Jen Yip, Associate Director, Digital Trials & Patient Engagement, Novartis
Justin Ott, Senior Director, Global Development Quality Assurance – GCP, Regeneron Pharmaceuticals
Michael Rosenblatt, Vice President, Clinical Operations, Roche
Amy Franke, MBE, Vice President, Clinical Operations, Shattuck Labs
Mary MacDonald, MS, RQAP-GCP, Head of Clinical Quality Assurance, Neuroscience, Takeda
See the agenda here.
Premier Fierce Clinical Summit Marquee partner is IQVIA Technologies, Platinum is Clario, DNA Nexus and Gold is Science 37.
For more information on the Fierce Clinical Summit, visit https://www.fierceclinicalsummit.com. To register click here.
For sponsorship opportunities, contact Angelique Alcover at [email protected].
Stay connected on LinkedIn and Twitter.
About Fierce Pharma
Biopharma is a fast-growing world where big ideas come along daily. Our readers rely on Fierce Pharma for the latest news, analysis and data on drugs and the companies that make them. Fierce Pharma covers the pharma waterfront, from late-stage drug development through the entire lifecycle—tracking regulatory approvals, payer negotiations, manufacturing, marketing, patent fights, government investigations and regulation, M&A deals and beyond. Our aim is to analyze the day's news, showing readers not only what they need to know, but why they need to know it. Beyond the daily, the Fierce Pharma team produces special reports that take stock of the industry's products and finances, and shed new light on industry trends. 
About Questex
Questex helps people live better and longer. Questex brings people together in the markets that help people live better: travel, hospitality and wellness; the industries that help people live longer: life science and healthcare; and the technologies that enable and fuel these new experiences. We live in the experience economy – connecting our ecosystem through live events, surrounded by data insights and digital communities. We deliver experience and real results. It happens here.
Media Contact
Linda Lam
Director of Marketing
Fierce Clinical Summit
[email protected]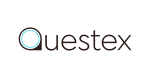 Originally published at https://www.einpresswire.com/article/641753492/questex-s-fierce-clinical-summit-returns-to-discuss-all-things-clinical-brings-the-clinical-research-and-trial-management-ecosystem-together