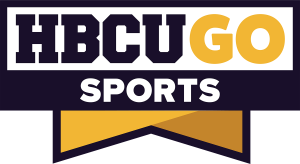 HBCU GO Exclusive Broadcast Partner for 2023 Football Season

I am proud to build on our partnership with SWAC to deliver 12 must-watch football games to our viewers this season."
— Curtis Symonds, President and Co-founder HBCU GO
BIRMINGHAM, ALABAMA, USA, July 28, 2023/EINPresswire.com/ — Today, the Southwestern Athletic Conference (SWAC) announces the 2023 Football schedule and Byron Allen's Allen Media Group (AMG) free-streaming digital platform HBCU GO — the leading media provider for the nation's 107 Historically Black Colleges and Universities (HBCUs), as its exclusive broadcast partner for the 2023 Football Season.
A total of 12 football matchups highlight the 2023 HBCU GO slate of conference games, including the annual Chicago Football Classic and Southern Heritage Classic.
Beginning last fall (2022-23 season), HBCU GO began distributing programming for the SWAC across all sports, including football, basketball, volleyball, and Olympic sports. The partnership includes live coverage of over 2,000 SWAC games and events. Some of these games and events will also air on AMG's free-streaming digital platforms theGrio, Local Now, and Sports.TV.
"I am proud to build on our partnership with SWAC and Commissioner Dr. Charles McClelland to deliver 12 must-watch football games to our viewers this season," said Curtis Symonds, President and Co-founder HBCU GO. "We are committed to bringing the best of HBCU culture and sports to our growing audience and SWAC fans."
"The Southwestern Athletic Conference is extremely pleased with our historic partnership with HBCU GO and the Allen Media Group (AMG)," said SWAC Commissioner Dr. Charles McClelland. He added, "The overall visibility and brand awareness this partnership has provided our league and the twelve member institutions has been historic. The national exposure provided by the HBCU GO platforms has exalted our brand and elevated the SWAC to one of the nation's most visible and viewed conferences. We look forward to continuing this partnership for many years to come as we seek continuous growth and visibility with the direct assistance of HBCU GO and AMG."
For more information about HBCU GO, visit HBCUGO.tv or follow the streaming network on Facebook, Twitter, YouTube, Instagram. Find out where to watch and download the FREE app at HBCUGO.tv/how-to-watch
About the SWAC
The Southwestern Athletic Conference (SWAC) is considered one of the premier HBCU conferences in the country and currently ranks among the elite in the nation in terms of HBCU alumni playing with professional sports teams. Current championship competition offered by the league includes competition for men in Baseball, Basketball, Cross Country, Football, Golf, Indoor Track and Field, Outdoor Track and Field, and Tennis. Women's competition is offered in the sports of Basketball, Bowling, Cross Country, Golf, Indoor Track and Field, Outdoor Track and Field, Soccer, Softball, Tennis, and Volleyball.
Follow the SWAC
For complete coverage of the Southwestern Athletic Conference, please follow the SWAC on social media at @TheSWAC (Twitter), @TheSWAC (Facebook), and @TheSWAC (Instagram) or visit the official home of the Southwestern Athletic Conference at www.swac.org.
About HBCU GO
HBCU GO is a cultural lifestyle destination and leading sports media provider that embraces and represents the voice of Black Excellence every day of the year through an all-new platform that captures the rich history, diversity, perspectives, and cultural experiences at Historically Black Colleges and Universities (HBCUs). HBCU GO also provides a platform for emerging creatives in media production, branding, and broadcasting. We offer our viewers the best in live sports, original series, documentaries, films, comedy, and edutainment programming produced by African-American leading producers, directors, and students from select HBCUs.
Launched in 2012, the free-streaming service ‍HBCU GO was purchased by Byron Allen in 2021 and is part of Byron Allen's Allen Media Group (AMG). AMG is headquartered in Los Angeles with offices in New York, Chicago, Atlanta, and Charleston, SC. AMG owns 27 ABC-NBC-CBS-FOX network affiliate broadcast television stations in 21 U.S. markets and thirteen 24-hour HD television networks serving nearly 220 million subscribers: THE WEATHER CHANNEL, THE WEATHER CHANNEL EN ESPAÑOL, THEGRIO TELEVISION NETWORK, PETS.TV, COMEDY.TV, RECIPE.TV, CARS.TV, ES.TV, MYDESTINATION.TV, JUSTICECENTRAL.TV, THIS TV, and PATTRN. AMG also owns the streaming platforms HBCU GO, THE GRIO STREAMING APP, SPORTS.TV, THE WEATHER CHANNEL STREAMING APP, and LOCAL NOW — the free-streaming AVOD service powered by THE WEATHER CHANNEL and content partners, which delivers real-time, hyper-local news, weather, traffic, sports, and lifestyle information. For more information, visit www.entertainmentstudios.com
MEDIA CONTACTS:
SWAC – Andrew Roberts, [email protected], 205-241-3468
HBCU GO – Martine Charles, [email protected], 206-295-9114
HBCU GO – Jenny McIntosh, [email protected], 480-202-7112
Jenny McIntosh
HBCU Go
+1 480-202-7112
email us here


Originally published at https://www.einpresswire.com/article/646929689/swac-and-hbcu-go-announce-2023-football-schedule