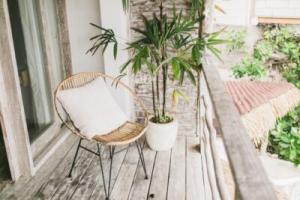 Peer-to-peer rental sites provide bargain prices and wide variety for renters, while offering a money-making option for people with assets.
Dozens of peer-to-peer rental sites provide owners with friendly places to list their vacation season assets, while providing vast variety and often bargain prices for renters"
— Kathy Kristof, founder & CEO of SideHusl.com
LOS ANGELES, CA, USA, July 3, 2023/EINPresswire.com/ — It's vacation season, which means that Americans are trolling websites to find good deals on lodging, cars, watercraft and RVs. That makes it a perfect time for people with assets — from homes left empty while on vacation to spare cars and RVs — to make money by listing them on vacation rental sites.
"Dozens of peer-to-peer rental sites provide owners with friendly places to list their vacation season assets, while providing vast variety and often bargain prices for renters," says Kathy Kristof, founder and CEO of SideHusl.com, a site that researches, reviews and rates more than 450 ways to make money with flexible and part-time gigs.
Homes
For people looking to rent out their home while on vacation — or looking for a home to rent — three sites stand out. Those are industry leader, Airbnb, SabbaticalHomes and Trusted Housesitters. However, Airbnb is only recommended for relatively short-term stays, such as a week or less, or inexpensive rentals. The reason? Fees.
While Airbnb keeps fees low for hosts at just 3%, the site charges visitors nearly 15%. That means the host pays $30 for each $1,000 in revenue. But the guest pays $150. When renting an inexpensive room for a short stay, those fees won't break the bank. But they add up quickly when renting an expensive home for a longer stretch.
Consider someone who wants to rent a $500 home for two weeks. The total rental amount is $7,000. The host pays Airbnb $210, walking away with $6,790. But the renter pays $1,041 — roughly the cost of two nights lodging. That hikes the guest's cost to $8,041. Since $1,000 can be a deal-breaker, some potential guests would simply look for a cheaper rental. But the better option may be to simply list that type of rental on a platform that charges less, such as SabbaticalHomes.
SabbaticalHomes, which caters to educators, charges a simple annual listing fee, plus a "match fee." The listing fee is $60 for educators (current or retired) and $85 for everyone else. A match fee of $50 is paid by both homeowner and renter.
For the previously mentioned two-week rental, the homeowner would pay between $110 and $135 and the renter pays just $50. Everyone goes home with more. Specifically, the homeowner takes home $6,865 vs. $6,790 with Airbnb. And the renter pays just $7,050 vs. $8,041.
Moreover, SabbaticalHomes' listing fee is an annual expense, not a per-booking expense. So any additional rentals during the same year would cost the host just the $50 match fee. The one shortcoming of this site is that it does not collect rent. Homeowners collect rent directly from renters.
Notably, there are several other sites that also charge flat-fees, including HomeEscape, BeachHouse and WeNeedAVacation. But all of them charge more than SabbaticalHomes, with flat fees ranging from $199 to more than $400 annually.
People with pets
It's not a money-making opportunity. However, TrustedHousesitters can save pet-owners — and travelers, who like pets — a small fortune when they go on vacation. This site allows vacationers to swap pet-sitting duties for free accommodations. For those planning a long vacation, this can provide a huge savings for both host and guest.
The site charges a membership fee. However, this fee is likely to be a fraction of what you'd spend on pet-sitters and accommodations otherwise. To clarify, a professional pet sitter will typically charge $50 or more per night and kennels often charge more. So a couple boarding two dogs for a two-week vacation is likely to spend at least $700 on pet sitters while they're away. Meanwhile, that same couple would probably pay at least $100 a night — or considerably more — for even relatively modest accommodations. In other words, this hypothetical couple would spend a minimum of $2,800 on rooms and pet-sitting for their two-week vacation.
TrustedHousesitters, meanwhile, charges $189 for a "combined" membership, which gives vacationers the ability to advertise for a house sitter to stay while they're away — and to act as a house sitters in whatever country they're visiting. The site has literally thousands of houses available to sit in Europe, Oceana, Canada and the U.S.. The savings is likely to add to $2,600 or more. And, it's important to note that memberships are annual, so booking additional sitters — or accommodations — in the same year are essentially free.
Recreational vehicles
With airline schedules in chaos, 2023 is gearing up to be another record year for RV rentals. Owners of these vehicles say listing their RVs on peer-to-peer rental sites can bring in tens of thousands of dollars for an asset that was otherwise just sitting in the driveway. There are several good sites to list and find an RV or rent, including Outdoorsy, RVShare and RVnGo. Owners set their own prices and determine the rules of the rental, such as whether you allow smoking and/or pets. You can also offer optional add-ons, such as camp chairs, easy-ups and other gear.
While all three sites offer viable ways to rent out your RV, SideHusl.com says the best of the three is Outdoorsy. The reasons? The site inspects vehicles, offers roadside assistance and a $1 million insurance policy. That gives renters a lot of assurance that they'll have a good experience. And it gives owners greater confidence that their RV won't end up stranded on some backroad. The sites fees are also reasonable and people who have dealt with Outdoorsy's customer service and insurance claims operations say the process usually goes smoothly.
Notably, for renters, peer-to-peer rental sites often provide wider variety in both the type of vehicles available for rent and in price. Outdoorsy's Los Angeles rentals, for example, offer everything from a 13-foot trailer that sleeps two for $60 nightly, to a 24-foot Airstream that sleeps 8 for $250 a night.
Cars
People with spare vehicles can earn substantial semi-passive income by making them available to rent by tourists through a site called Turo.
Turo is a peer-to-peer car rental service that allows owners to list cars for rent, setting the own price, availability and terms. The site markets the car on its website and provides insurance in exchange for a commission. Turo's commission rate depends on the amount of insurance coverage the vehicle owner chooses for the car. Buyers can also buy insurance coverage to protect from deductibles and losses that are excluded under owner policies.
Vehicle owners say they regularly earn more than $1,000 per car, per month with this site — particularly now that car rental prices have soared. At the same time, Turo rentals tend to be slightly less expensive than renting from sites like Avis and Hertz.
Swimming pools
Swimply helps people with swimming pools rent out their backyard oasis to people desperate for a dip. Owners set their own rates and terms, such as pool capacity and whether swimmers can use other facilities — i.e. barbecues and bathrooms. Renters can go to the site and find pools that are nearby — or that are near the vacation spot they're visiting.
Boats
Finally, this also is when vacationers head to the water — whether that's beaches, lakes or rivers.
And a variety of peer-to-peer boat rental sites can help rent out little-used watercraft — or find a boat to rent. Three sites operate in this space — BoatSetter, GetMyBoat and LakeHop. All three allow owners to set both their hourly rental rates and terms, such as minimum rental periods; whether the boat must be rented with a seasoned captain; and whether smoking and pets are allowed on board.
Most of these sites will also list kayaks, paddle boards, and offer water-based excursions ranging from surf lessons to fishing trips.
Kathy Kristof
SideHusl.com
+1 818-640-0730
email us here
Visit us on social media:
Facebook
Twitter
LinkedIn
Instagram
YouTube


Originally published at https://www.einpresswire.com/article/641996129/vacation-rentals-to-make-and-save-money