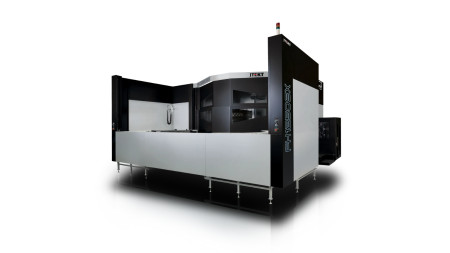 Press Release
•

Jul 11, 2023
American Tool and Mold, helmed by Emilia Giannakopoulos, continues to thrive under family stewardship, earns prestigious certifications, and launches ATM-X, an in-house rapid prototyping division, all while maintaining its commitment to customer loyalty and quality.

CLEARWATER, Fla., July 11, 2023 (Newswire.com)
–
American Tool and Mold (ATM), located in Clearwater, Florida, has emerged as a thriving company under the dedicated ownership and leadership of the Loulourgas family. Founded in 1978 by Demetre Loulourgas, a Greek immigrant who proudly became a U.S. citizen in 1980, ATM has consistently expanded its operations. Today, the company is poised for even greater success as Demetre's daughter, Emilia Giannakopoulos, assumes control, bringing a distinguished background as a graduate mechanical engineer and extensive experience in the plastics industry. With Emilia at the helm, ATM has achieved significant milestones, including certifications as a woman-owned and -operated corporation, WBENC, ISO 9001 and 13485, ITAR, and their ongoing pursuit of AS9100 certification. "Thanks to our talented and hard-working team and the support of our customers throughout the COVID pandemic, ATM has continued to grow," Emilia says. 
With more than 160 employees involved in both mold making and molding, ATM is unique in its size and scope. The company specializes in caps and closures as well as high-tech, high-cavitation applications for medical clients. ATM is a pioneer in multi-material injection molds including cube and stack molds. "We also operate 26 injection molding machines, most of which are capable of performing multi-shot projects," Emilia adds. "We will not mold for our customers' customers, as we feel loyalty is key to our success." 
In an exciting development, ATM is proud to announce the launch of ATM-X, our in-house prototyping division. ATM-X is poised to transform the prototyping process by offering rapid production of up to 5,000 small, molded parts within seven to 10 days after design approval. This fast turnaround time enables clients to swiftly test and evaluate their designs before proceeding with full-scale production. Moreover, ATM-X's ability to quickly modify or remake interchangeable components ensures flexibility and adaptability, meeting the evolving needs of our clients. 
ATM is also thrilled to announce the launch of our brand-new website https://a-t-m.com and expanded social media presence. We have revamped our online presence to better serve our customers. 
In the near future, ATM will continue to expand through strategic investments and acquisitions that enable the company to provide more services to its clients. "Because of our sales growth, we have invested over 4 million dollars this year to acquire the state-of-the-art technologies, as well as, hiring employees who possess the skill sets and experience to execute these technologies," Emilia adds. "At ATM, exceeding our customers' expectations with superior quality and on-time delivery is our number one priority."
Source: American Tool and Mold
Related Media
Originally published at https://www.newswire.com/news/american-tool-and-mold-grows-under-family-ownership-22078741