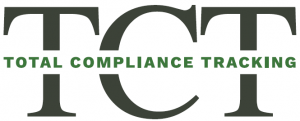 Compliance management software TCT Portal eliminates hundreds of hours in transition time
We're hearing a lot of hesitation to move to PCI 4.0. It's an enormous pain in the neck to make the switch…But TCT makes the transition as seamless and pain-free as possible."
— Adam Goslin, TCT Founder
ROCHESTER, MI, UNITED STATES, August 1, 2023/EINPresswire.com/ — Total Compliance Tracking (TCT), a global leader in compliance management software, today announced that it is helping organizations to reduce the time to transition from PCI DSS 3.2.1 to version 4.0. According to company founder Adam Goslin, TCT's compliance tool can potentially save organizations hundreds of hours in confusing and labor-intensive updates.
As organizations transition to PCI 4.0, they face a daunting task of understanding the new version, mapping items from one version to another while simultaneously attempting to decipher the new requirements accurately. Most of the requirements from PCI 3.2.1 are still in effect, but the new framework has been reorganized. Many of the carryover requirements have been moved to new locations or modified. New requirements are proving difficult for CISOs to easily understand.
As a result, organizations are manually mapping hundreds of requirements from PCI 3.2.1 to version 4.0, to determine where each piece of evidence belongs in the new version. They are also manually retooling their compliance management systems for PCI 4.0, or relearning their Assessor's updated tools. Only after the preliminary work is done can these organizations execute the mappings and finally begin working on PCI 4.0, which often proves to be a slow process of learning through trial and error.
According to Goslin, for many organizations the transition to PCI 4.0 can take hundreds of man-hours to accomplish.
TCT will alleviate the entirety of the manual labor associated with the remapping and retooling for PCI 4.0. TCT's compliance management software, TCT Portal, has a built-in capability that is designed to do all of the remapping and transitional work automatically.
Goslin says that TCT offers its customers two ways of making the transition to PCI 4.0: via live linking, or data import.
"TCT already has all of the certification mappings in place," Goslin said. "Our live linking lets customers add PCI version 4.0 to their environment, and all of their PCI 3.2.1 data is simultaneously populated in 4.0, in all the right places. They can keep working in 3.2.1 as long as they like, and their new track will be ready for them whenever they decide to start using version 4.0."
TCT also provides a one-time data import from PCI 3.2.1 to 4.0. "We can help clients do a punch button import and bring everything over from their 3.2.1 track with the push of a button," Goslin said. "All those countless hours of manual work are completely eliminated."
Goslin explained that TCT clients must submit a request to set up a new track for PCI 4.0 within TCT Portal. Within an hour, the track is live and the customer receives a response that they can start using PCI 4.0. Everything has been mapped and any requested imports have already been made.
"We're hearing a lot of hesitation to move to PCI 4.0," Goslin said. "It's an enormous pain in the neck to make the switch, and the new version isn't easy to understand. But TCT makes the transition as seamless and pain-free as possible."
The Payment Card Industry Data Security Standard (PCI DSS) is an information security standard designed for organizations involved in the receipt, processing, transmission, and storage of credit card information. The standard was created by the PCI Security Standards Council (PCI SSC) to improve the security of payment card transactions and to reduce credit card fraud.
The PCI Security Standards Council released PCI DSS 4.0 in March 2022, and all organizations subject to PCI compliance must leverage the new 4.0 version by April 1, 2024.
TCT is participating in the PCI 2023 North America Community Meeting September 12-14, as well as the Europe Community Meeting in Dublin October 24-26.
ABOUT TOTAL COMPLIANCE TRACKING
Total Compliance Tracking (TCT) is dedicated to making compliance management suck less. Since 2013, TCT has served the security and compliance community by providing both a SaaS-based compliance management platform called TCT Portal and hands-on consulting.
TCT Portal is an end-to-end software solution that automates all the heavy lifting of a compliance engagement. It was built by security and compliance people, for security and compliance people — incorporating decades of in-depth, hands-on compliance management expertise. The platform organizes every aspect of compliance engagements and typically cuts manual labor in half. TCT Portal serves any company subject to compliance, those serving those dealing with compliance challenges and Assessment Firms.
The consulting team has multiple decades of combined hands-on experience in every facet of security and compliance management. TCT's compliance consulting provides confidence and peace of mind in the midst of an overwhelming compliance engagement. The consultants have been in the trenches and know what it's like to try to manage security and compliance efforts while under-resourced or under-experienced.
TCT can provide consulting services and software packages (via TCT Portal) for virtually any compliance regulation, including PCI-DSS, SOC 2, HIPAA, ISO, and dozens of lesser-known standards.
Todd Coshow
Total Compliance Tracking
+17347305665 ext.
email us here
Visit us on social media:
Twitter
LinkedIn


Originally published at https://www.einpresswire.com/article/647545191/total-compliance-tracking-offers-1-hour-transitions-to-pci-4-0